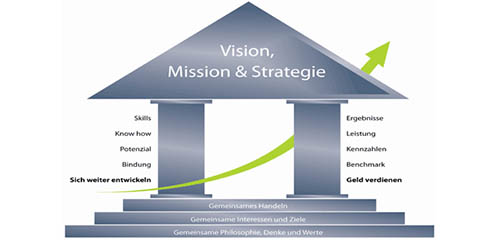 Competence development means "good housekeeping". The idea is to ensure that further development takes place while at the same time creating the right preconditions for improving performance figures.
Both of these, i.e. the development of skills and performance, are equally important: too much focus on a single aspect can quickly lead to the others going wrong.
The aim is to promote key qualifications by developing competence models.
Your needs
Do you want to develop the skills and competences of your managers?
Do you want to train employees to be managers?
Do you want to teach specific skills systematically?
The learning concept during training courses
Confrontation with models and "rational - emotional maps"
The aim is to allow participants to discover their own experiences in these "maps" and to reflect on them, quickly helping them find their way, to their own satisfaction. This is all about the use of transparent and directly applicable models.
Ideological freedom
The idea is not to convey a doctrine or "management by" concept to believe in, but to allow the participants to appraise the concepts critically and to test their effect in practice.
Experiential learning
The programme makes use of exercises, video examples, simulation situations and test systems to explain all elements in a practical way. Each participant benefits from the concrete experiences and constructive feedback of the other participants.
Implementation discussion
Each module makes provision for discussing the participants' experiences with applying the methods learned in their concrete context, providing specific recommendations for the further procedure to be followed.
Documentation
All course elements are covered by the extensive written study materials.